How to File For Child Custody in California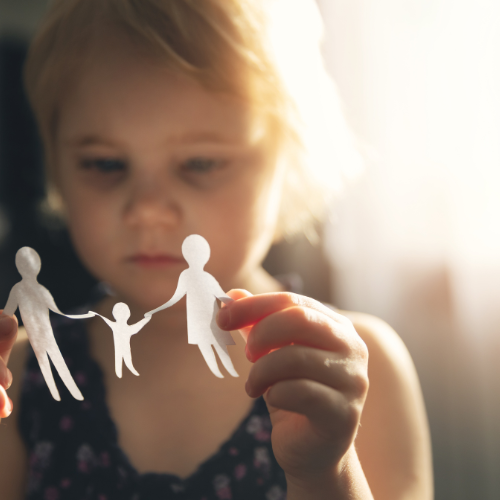 California law considers a number of different factors in custody cases. Parents can also agree between themselves how they want their children to be raised and put that agreement in writing as a "parenting plan."
If parents are able to reach a parenting plan, their case will move forward much faster. Otherwise, the process may take several months or longer.
1. Open a Family Law Case
To start a child custody case, you'll need to file forms with the court. You can do this by yourself or hire a family law lawyer.
The parent who files the first documents is called the Petitioner and the other parent is called the Respondent. The court will assign a case number and, depending upon the documents filed, set a date for your first hearing.
2. File a Request for Custody Orders
You can either file your paperwork in person or online. If you're filing in person, you must bring the original documents and two copies of each document to the court.
In the event you need temporary custody orders, you will also need to complete a Request for Order form. There are two types of custody; Physical and Legal. Physical custody relates to where the child is residing. Legal custody relates to parents' rights to make decisions about their children regarding medical treatment, education, religious upbringing, and other important matters. In ruling on custody and visitation arrangements, Judges look at what is in the best interests of the child.
3. Serve the Other Parent
Before the judge can make any decisions, parents must serve the other parent with copies of all paperwork. This service should be done by a third party, such as a friend, family member, or process server. This person should also complete a proof of service form.
Once the other parent receives these documents, they can file a response with the court. They must serve the response to the other parent at least nine days before the hearing or give it to them in person. If they have any questions about the filing or service, ask your attorney or find a self-help center within the courthouse.
4. Your Hearing
When parents cannot agree on a custody arrangement, the judge will make a decision. The judge may award joint, primary, or sole custody. Joint custody allows both parents to spend time with the child and jointly make major decisions.
Arrive at the courthouse early to check in for your hearing. Listen carefully to the procedural information.
The court encourages the parties to work together and make an agreement related to custody, if possible. Both parties are required to meet and confer in an attempt to settle the matter prior to your hearing.
5. Meet With a Lawyer
In California, both parents can seek custody of their children. Parents who want to file for custody should open a case through the Court's Self-Help Center or contact a family law attorney.
In most cases, it's best to meet with an attorney to come up with a legal strategy. An attorney can also help with parenting plan documents, drafting a custody agreement and preparing for mediation or hearings.
6. Keep Documents
Throughout your child custody case, you will need to fill out various forms. Make sure you keep copies of all of your legal documents should you need to enforce any orders agreed to or obtained from the Court.
Koestner & Shahon, Attorneys at Law
California law considers a number of different factors in custody cases. Parents can also agree between themselves how they want their children to be raised and put that agreement in writing as a "parenting plan." If parents are able to reach a parenting plan, their case will move forward much faster. Otherwise, the process may…
Recent Comments
No comments to show.